Demonizing Russia, the way the western media has lately, is borderline propaganda and propaganda is never based on realities, take the pictures we have seen of the hotel rooms been so bad, one of the pictures shows a perfectly good room but with a few books on the floor, who put them there, and why? Western reporters looking for a non existent story..only to try to make Russia look bad?
Then we have this...are we supposed to believe the media as if they never make up things?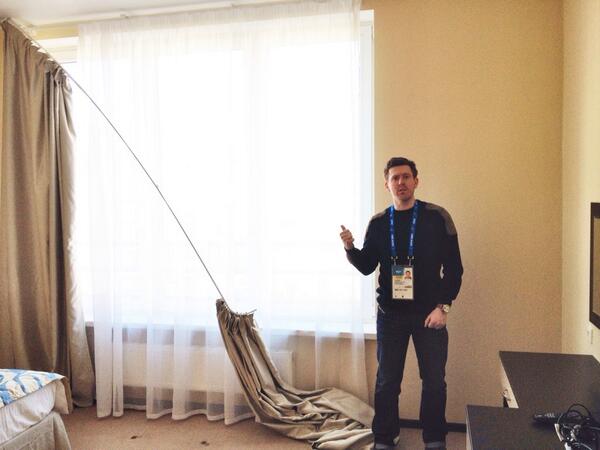 One can pull the drapes down and claim a messed up room?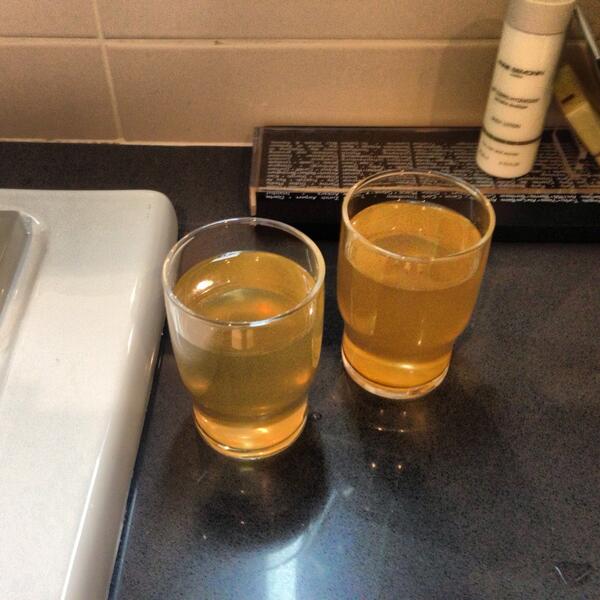 What is that? I see Apple juice? Claimed as bad water...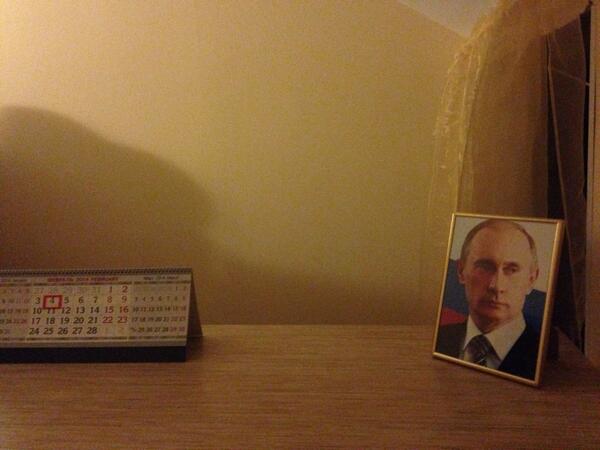 Bad messed up room with a picture of their President???Really?
I have seem rooms with the picture of elizabeth from england in rooms...
Whats the big deal?
And it is very easy to get a picture, put it on the desk and claim a messy room...or make fun of it.
Fortunately some reporters are honest about the whole thing and do not fall for propaganda stories to embellish their position...
Olympic Hotel Horrors Have Been Blown "A Little Out of Proportion," Sochi Is "Beautiful"
Journalists are blowing the hotel situation a little out of proportion. There were a few tweets that people sent out that blew the "bad room" story up.
Strange how some in the media are reporting non existent stories and the athletes have a totally different view of it all...
U.S. Skeleton Team athlete Katie Uhlaender tells Us exclusively, "Compared to Vancouver, it is way better! I have my own bathroom, places to store my clothes, and a fantastic view!"
U.S. slopestyle skier Nick Goepper, who spoke to Us at the P&G Family Home in Sochi Olympic Park, "My room is great. It's state-of-the-art and brand-new. I have a Tempur-Pedic mattress, and we have a great gym and PT room. I love the rooms in athlete village. They're nice!"
My hotel room has a twin-size bed with a small TV that was still in the box when I got to my room. I also have a dresser, a small fridge, and a desk. It's tiny -- smaller than my college dorm room -- but I've stayed in a similar-size room in London.
It's really not so bad. And it's getting better and better every day. I already see a big difference in the hotel -- I had to wait 45 minutes to get my room, but by this evening, everything was running a lot smoother.
To me, all this smells of propaganda, and I "hate" propaganda, it is so dangerous...it is hatred or a dislike for Russia by the western media, the same media who has shown dislike for our own way of life, they will do anything to get themselves on cnn, cbc, and others....
How can we believe anything they say anymore.
Then again...we are so good...they are so bad...Right?
This keeps us at each others throats, helps the military industry, promotes higher ratings for cnn and others...