Sluts on Parade: SlutWalk SF 2012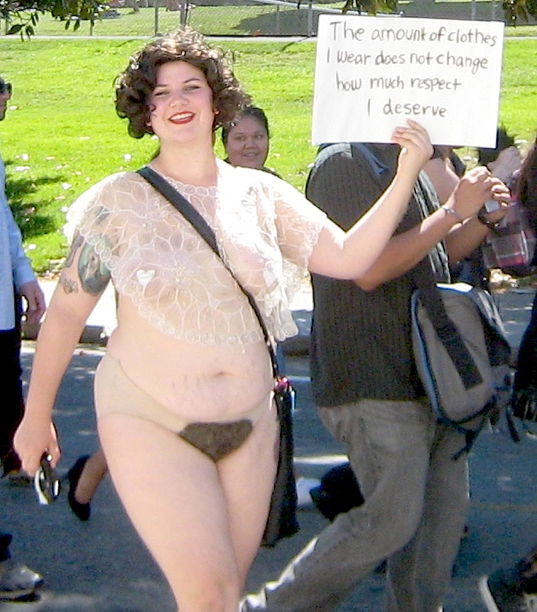 Jezz I wonder why it is loosing appeal;
Would any self respecting women want to be seen with these bozos? I think not.
Would polititians want to be seen beside these clowns? I think not....
Would mom and dad be proud to have their daughters in such a demonstration? I think not...
Is self respect the mark of this "little get together"? Not fu...ing likely.
Yikes!!!This thing creeped everyone out with his "
Reclaim yor penis in love
" shirt. And no, I don't know what it means. I don't even
want
to know what it means.
But wait, one politician did show up...
California State Assembly member Sally Lieber, who goes Full Slut and says,
I stand before you as a slut.
I hope to become more of a slut.
I know that you're all sluts.
I hope you still are and I still I am when I'm 80 years old, when I'm 100 years old, when I'm 120 years old.
WOW!!!! Daddy must be real proud....
To close, with this little gathering been especially in SF, California, you know it's loosing it's appeal when only a few showed up...
Here is a few more slut pics....
What they mean, I'll leave it up to you...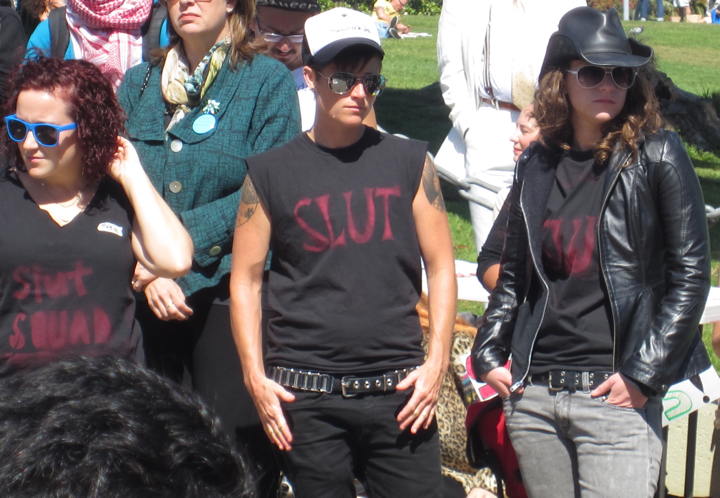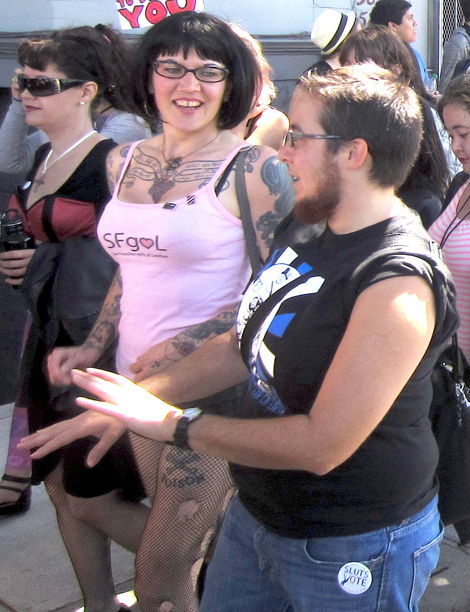 Even the bearded lady was there....
I think the point here is also, as a father, I would hate to see my daughters calling themselves "sluts" for whatever reason, and if they did, I would make sure they understood that it is a direct insult to me, been a slut is nothing to brag about for whatever reason...
If you want to make an impact, first you must have respect for yourself, appearance is everything,
second, the word slut is frowned upon, it shows disrespect for ones self and others, and when you do that, you already lost the argument...
I hope that feminism continues with finding all kinds of expressions that openly exposes who and what they really are and represent...
which is lack of self respect,
lack of respect for others,
lack of respect for those who raised them to be better than this...mom and dad...