So tell me, am I supposed to respect this?
or this....
You don't see men's rights or women outside the feminist movement using kids in this manner....
The lack of respect radical feminists have for themselves, women and for children will be their downfall...
Respect, honor, trust is never given, it is earned....Feminists have been screeching about the mra's, mrm, how they are anti women, so on...this as we know is bullshit...
Men are your brothers, fathers, husbands and sons...why the hell would we want you ladies in the kitchen, barefoot and pregnant...
You are our sisters, mothers, wives and daughters, we want you to be what you want to be, not what others dictate what you should be...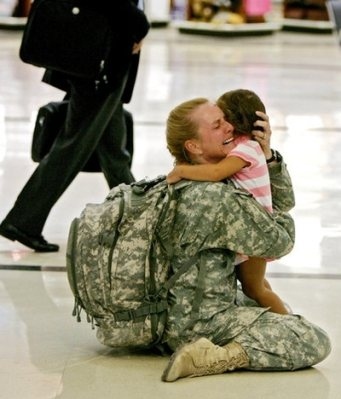 If you want to be at work, or a stay at home mom, as you know you have the support of the men in your lives, and those around you....
Those who do not agree with this philosophy, feminists or otherwise are "individuals" outside the circle of manhood and womanhood, who are confused about their places in this world...They are not us, men and women, they are the very few who thrive on division for self power and inflated salaries...and suffer from an inferiority complex that would choke a hippo...
Their primary concern is division... we keep on fighting each other, they stay in the middle fueling the fire for personal benefits...with some of the most ridiculous arguments imaginable.
Their worse nightmare is when we, men and women speak with one voice, for the betterment of future generations, and we can see on the web, not only men's, but women's sites popping up saying, "ENOUGH".
The anti feminists sites have overtaken pro feminist sites for one simple reason, division never win in the long run, it might take us time to recognize the damages been done by those who dislike even themselves, but in the long term, their policy and idealism is destructive, and we all know it.
It is not hard to see, look at the confusion they have caused with our children, suicide amongst teens is up...teen pregnancy is up...teen drug and alcohol abuse is up...teen crime is up...they no longer see parents as the go too guy to seek wisdom...thanks to division and the watering down of family rights by the second unelected government, (i.e. the bureaucracy and social programs).
It is either, we do thing, fix them, together,
Or we give what has always been ours, family, to those who need division to justify their inflated salaries at our expense.
Remember who depends on the strength of mom and dad to be united against the forces of division, it is not about us, we do not inherit this world from the past, but borrow it from the future...our kids.
Life is simple for us, we either leave our children a better world than we had, or we let outside forces take away what wasn't theirs to take in the first place, the security of Family unity and love...
If children are to learn respect, honor and trust, they surely will not learn it from feminists since they do not have those qualities...and for us as adults to earn the respect of our children, we must show that we have this for ourselves, we must also show honor in our behavior and trust amongst each other, only then will kids see, that this way is better for themselves.